To all friends and contributors of Vivo a Beira: our warmest thanks. It has been an incredible adventure, and we would never have made it — were it not for the kids and your constant support.

Now that the race is over, it is time to focus on what truly matters. Our venture managed to raise more than $70,000, every cent of which is going to the favela youth.
So, with the advice of our friends at BrazilFoundation, we've elected four amazing NGOs we are now proudly supporting. Allow us to introduce some true heroes.

Pierre.
The story
© Tom Fecht - 2017
On November 5th, 2017, Yoann Richomme and Pierre Lacaze will depart from Le Havre, France, to Brazil for the legendary Transat Jacques Vabre, an unforgiving, two-week long, two-handed race along the historical coffee trade route: some 4,000 nautical miles across the Atlantic, through the Azores High and Equator doldrums.
They'll be competing against the most accomplished skippers in the world, navigating some of the fastest sailing boats ever designed.
And they'll do it for a cause.
This site is a tribute to their adventure and an invitation to contribute.
How it started
"Vivo à beira" can be translated as "living on the edge." It comes from a beautiful verse by Brazilian poet Clarice Lispector.
An avid amateur sailor since childhood and the CEO of LCM Commodities, Pierre has been keeping close ties with Brazil for many years. His company supports BrazilFoundation's Fundo Carioca, a non-profit organization dedicated to the education of underprivileged youth from the Rio de Janeiro favelas. Children of the favelas know a thing or two about living on the edge.
Two years ago, while looking for new ways to get involved, Pierre met Yoann Richomme, a young yet seasoned pro skipper with a stellar track record in the French sailing circuit. They got along pretty well, sailed together, and eventually came up with a bold idea to raise awareness for the Fundo's activities - the amateur and the champ would enter one of the toughest sailing races in the name of the Foundation.
They bought an IMOCA 60 and got down to work: refitting, optimizing, and training. Training to become a better team, training to make a difference.
Root for the underdogs
Pierre's partners and the financial community are showing tremendous support to the Vivo à beira project. "We are sailing on for the kids," says Pierre. And the young Cariocas are excited already. They look forward to following the race day by day, and to discovering the ship after the finish. In fact, the team has a whole program lined up for them, complete with initiation cruises, dedicated workshops with local teachers, and a pedagogical kit.
Join the many vicarious voyagers following Yoann and Pierre. Follow us on Instagram, on Twitter, and spread the word. Extend your support on our social wall — but first and foremost, learn more about the amazing work the BrazilFoundation has been doing in the Rio favelas: your contributions will help a young Carioca wake up to a better tomorrow.
the team
© Tom Fecht - 2017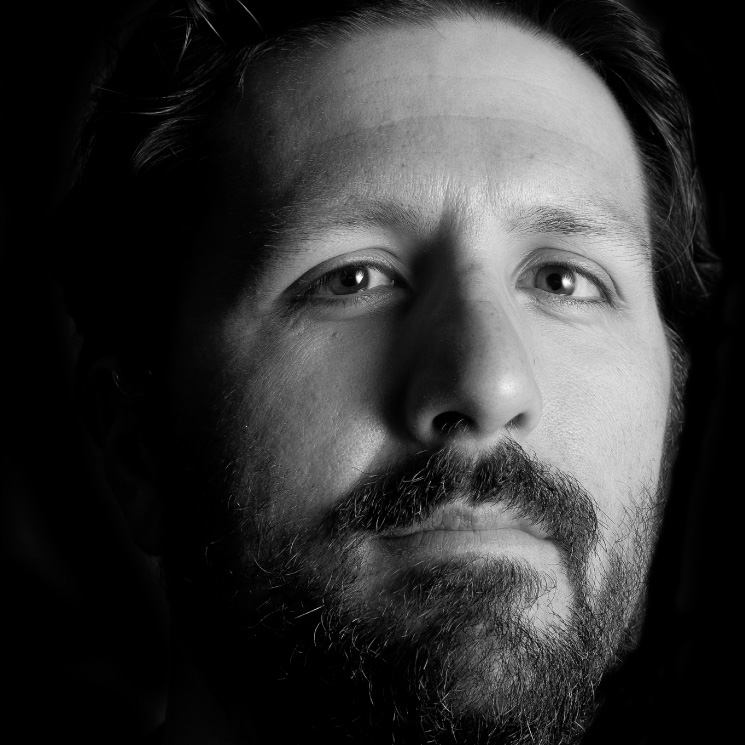 Yoann Richomme
Born in 1983, Yoann got into competitive sailing when he was studying naval engineering in Southampton. He joined the pro circuit soon after graduation. Since then, Yoann has logged an impressive record: he ran the Jacques Vabre twice in the Class 40 category, finishing 2nd in 2011 and 7th in 2013. He was also 2nd on the 2014 Transat AGR La Mondiale.
In 2016, Yoann won the famed Solitaire du Figaro, a 9-day solo race that is one of the most prized titles in the French circuit. The competition is broken down into four stages that demand from the skippers the skills of round-the-world or transat competitions— autonomy, weather analysis, endurance and fatigue management—, combined with the intensity and cunning tactics of close races. Yoann won a much-disputed 2nd stage, then managed to secure his lead in overall ranking, despite fierce competition, until the 9th day, when he finished with a mere 5nm global advance.
Pierre Lacaze
It is spring break 1976 and just like the few years before that, an eight year-old Pierre is at the sea resort of Dinard, Britanny (FR). Alain Colas, a family friend and a famous French sailor, is training out of the nearby port of Saint-Malo, preparing for the 1976 OSTAR, a single-handed yacht race from Plymouth to Newport. Alain, injured and still limping, is about to race across the Atlantic an extraordinary, 236-foot long, four-masted schooner, the biggest yacht to ever take part in the race, "Club Mediterranee". And one day, Alain takes Pierre sailing with him; an experience Pierre will never forget.
So, here we are, 40 years later. After a career in finance and trading, Pierre runs LCM Commodities, a New-York based leader in commodities brokerage. As LCM Commodities grew, so did Pierre's involvement with the BrazilFoundation - the time he spent with the youth in Rio's favelas was another life-changing experience. In 2015, when his continued commitment was praised by the Foundation, Pierre would share his drive with the audience: "It was about the kids in Mare, the kids in Chapeu Mangueira, the kids in Rocinha, the kids everywhere and the pride in their eyes, the audacity, the resolve, the anger sometimes… That's my Rio, that's why I keep coming back – a complete stranger but a Carioca at heart."
Racing the Jacques Vabre in the Foundation's sake is Pierre's boldest challenge to date; but it is part of an even bigger dream: sailing the 2018 Route du Rhum, another transatlantic single-handed yacht race. Just like Alain Colas inspired him once.
the brazil
foundation
BrazilFoundation mobilizes resources for ideas and actions that transform Brazil.
BrazilFoundation is an established nonprofit organization that works with local leaders, organizations and a global network of supporters to promote equality, social justice andf economic opportunity for all Brazilians.
Its partners roll includes names such as Ford Foundation, Kellogg Foundation, Instituto HSBC Solidariedade, TAM Airlines, Goldman Sachs, Banco Itaú, Crédit Agricole, or Audemars Piguet.
---
Bringing Brazilians together.
Marginalized communities throughout the country lack proper education, basic infrastructures and economic opportunity. Inequality is also higher amongst genders and race.
The culture of philanthropy in the country is developing. The Foundation believes there is great potential for transformation in connecting and supporting those interested in creating positive change.
Impact
500

US$40 M

1,446

projects funded
in 26 states
mobilized
leaders trained
---
With LCM Commodities
Pierre met the incredible people at BrazilFoundation in 2011, and he, together with LCM Commodities, have been supporting the Foundation ever since.
Through their support, BrazilFoundation was able to make grants to 7 organizations that provide technical training and job placement for youth in Rio de Janeiro. LCM Commodities also sponsored creative competitions (photographic and urban art) in 2011 and 2012, reaching youth in 32 communities in Rio de Janeiro.
Pierre was honored in 2015 at BrazilFoundation's XIIIth Gala in New York for his sustained commitment.
Discover BrazilFoundation's actions in Rio.
Photograph and art contests in the favelas -- sponsored by Pierre and LCM Commodities.
Learn more
the boat
© Tom Fecht - 2017
Vivo à Beira's boat has a thrilling history. We intend to take it further.
Meet the Karakoram. The IMOCA-class 60-foot yacht was custom-made in 2004 for renowned yachtsman Roland Jourdain, winner of the Jacques Vabre 2001 and twice winner of the Route du Rhum, in replacement for his legendary 'Sill' boat.
At the hands of Jourdain, then of British yachtswoman Samantha Davies, she ran the Barcelona World Race, the Vendée Globe Challenge, the Route du Rhum and the Transat Jacques Vabre, where she finished 2nd in 2005.
Memories
She also had her share of memorable experiences at sea. Talk about living on the edge: during the Vendée Globe 2008, Jourdain had a chance encounter with a whale that disabled his canting keel. Unabated, the skipper kept on racing, up to a virtual second place, in an incredible final sprint — until tough weather forced him to pull out 1,200 miles from the finish line.
The yacht entered the Vendée Globe 2012 at the hands of Davies, the only woman in the competition. Off Madeira in the Atlantic, Davies had her mast come crashing in foul, unreliable weather, facing a sudden 40-knot gale. Yet, she made it back safely.
Profile
| | |
| --- | --- |
| Architect: | Lombard (2004) |
| Names: | Sill2, Sill & Veolia, Veolia, Saveol, currently: Karakoram. |
| Length: | 60 feet (18.28m) |
| Beam: | 18 feet (5.5m) |
| Draught: | 15 feet (4.5m) |
| Mast Height: | 89.6 feet (27.32m) |
| Air Draft: | 95 feet (29 m) |
| Bow: | 29 feet (8.8 m) |
| Displacement: | 9.9 tons (9Mt) |
| Keel: | Pendular |
Renaissance
After purchasing her from Sam Davies, Pierre and Yoann set her out for a complete refit. The International Monohull Open Class Association (IMOCA) has strict standards, yet is an open one, leaving engineering teams ample room for innovation. Designs get refined from year to year, with wider sterns, canting keels, or, more recently, lifting foils. But there are necessary trade-offs between performance and endurance, as the structural toll is heavy during a transat race.
The 13-year old yacht is not on par with the latest generation standards which trade weight for performance: yet it might fare very well, especially on rough seas. Careful consideration was given to weight optimization when choosing the sails, rigging, and onboard equipment.
Pierre and Yoann believe that the design's robustness, combined with good routing and teamwork, can prove instrumental through the twists and turns of a transatlantic race.
Making a statement
Acclaimed French contemporary artist JR volunteered to give Vivo à Beira's boat its visual identity.
"What's next, I don't know", JR once told an interviewer from The Guardian. "I'm in a faultline. I'm at risk. There could be nothing next."
That is to say the provocative and socially conscious artist might relate in many aspects with Vivo à Beira's living-on-the-edge philosophy.
His offer for help came up in a typical way of his, spontaneously, generously, with utmost commitment. "We are all the more grateful to him" says Pierre. "He really wanted to show appreciation for our challenge."
JR's history with Brazil is a rich one.
He spent entire months in the Rio favelas, transforming the Morro da Providencia in Rio through his acclaimed Women are Heroes, an international project in which he underlines the dignity of women who are often the targets of conflicts. He has kept in touch with the people ever since.
"He'd promised the women he'd have their stories travel all over the world", explains Marc Azoulay, his studio director. "By having their faces on the yacht itself, he can be true to his word."
Design
JR and his studio team were given free license. After dozens of various drafts, they settled for a pure and striking design, taken from one of the Women are Heroes photographs. It is meant as a beacon and watch-out symbol, to be seen from great distances. It is both a tribute to the favelas' human strength, and an uncompromising artistic statement.
"Yoann and I are humbled by the result", says Pierre. "It is beautiful, yet challenging, and in no way fancy: true to the whole project, both in spirit and in purpose."
The purpose, here, is visibility. Offshore sailing races are among the most popular sporting events worldwide. 2 million people went to Saint-Malo, France, to view the previous Route du Rhum start, and the whole event reached more than one billion contacts.
Pierre and Yoann are intent on seizing the opportunity, and raising as much funds as they can for BrazilFoundation. JR's bold design will help them achieve that goal.
"People will take note of the boat at the starting line", Yoann smiles. "For the rest, it's up to us as a crew."
friends of vivo a beira
© Tom Fecht - 2017
Youri Djorkaeff
Ambassador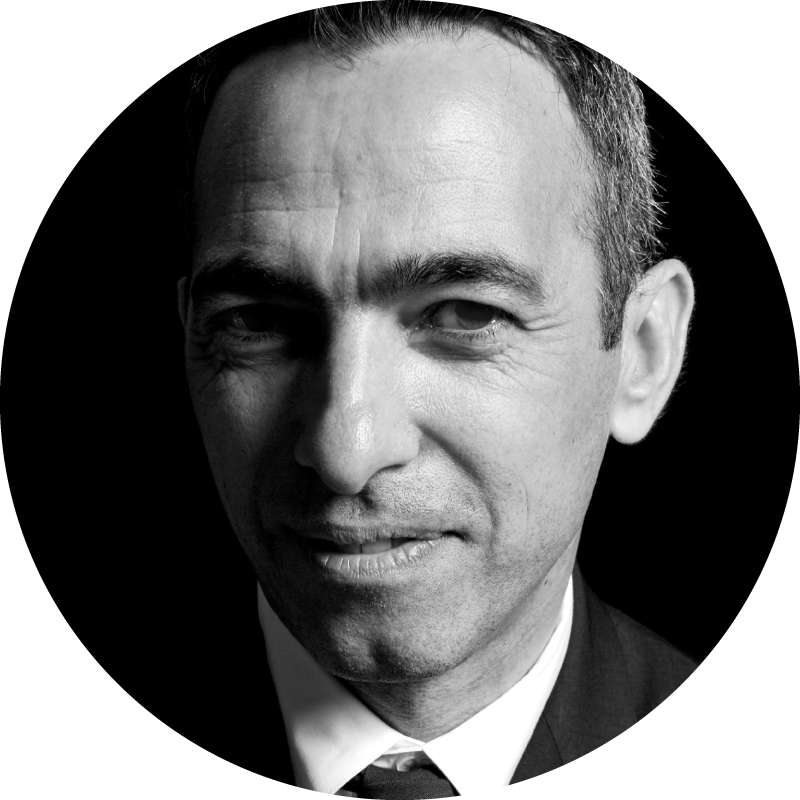 A legend in the history of soccer, midfielder Youri Djorkaeff belongs to the French golden generation that, with the National Team, won both the Fifa World Cup in 1998 and the Euro championship two years later. He logged 82 national caps, and scored 28 goals for France.
Youri retired in 2006 after a stellar career in clubs such as Monaco, Paris Saint-Germain, Inter Milan, the Bolton Wanderers in the UK and the New York Red Bulls. Since then, he's been actively involved in the Youri Djorkaeff Foundation, a non-profit dedicated to providing soccer programs in New York City.
As a world and European champ, Youri knows a thing or two about challenges. We thank him for enthusiastically accepting to act as Vivo à Beira's official ambassador, and we're proud to have him onboard.
JR
Boat design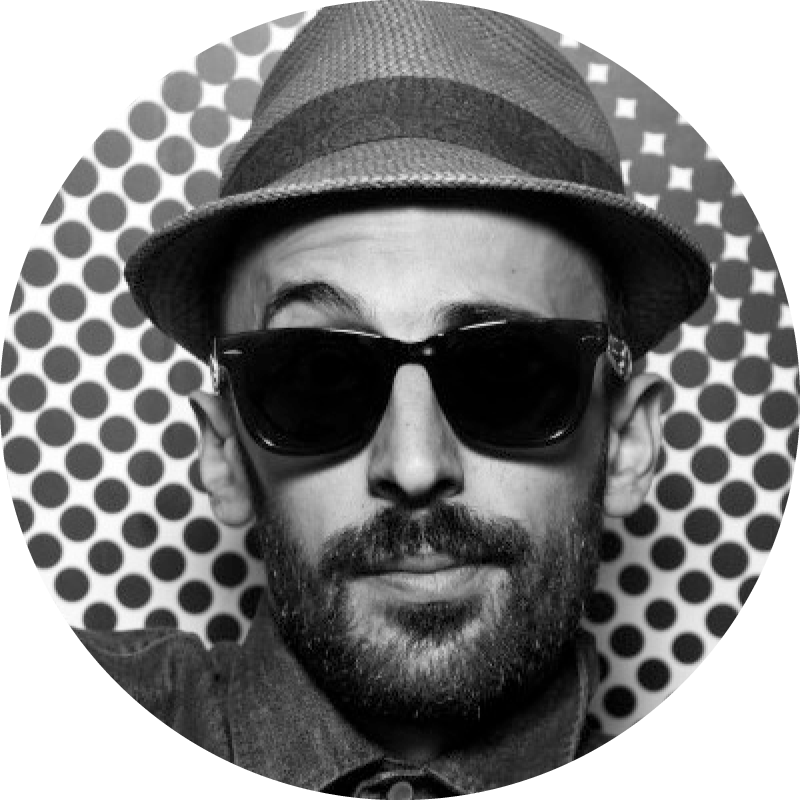 A TED Prize winner, pervasive French Artist JR has taken photography to the street, imposing his socially committed giant pictures in urban landscapes all over the world— from the Louvre to the Kenyan slums of Kibera such, from from Los Angeles to Shanghai. His works, both challenging and upbeat, celebrate the energy of the streets, of the people, and the strength of diversity.
A few years ago, JR set up the spectacular Women are Heroes installation in the Morro da Providencia in Rio, one of the favelas where the BrazilFoundation is active, and he's been keeping close ties with Brazil ever since.
So we were delighted when he voluntereed to give the boat, and the project, its visual identity. The design he came up with is both a tribute to the indomitable energy of Rio's youth and an uncompromising artistic statement. We feel proud to fly such colors.
Tom Fecht
Site pictures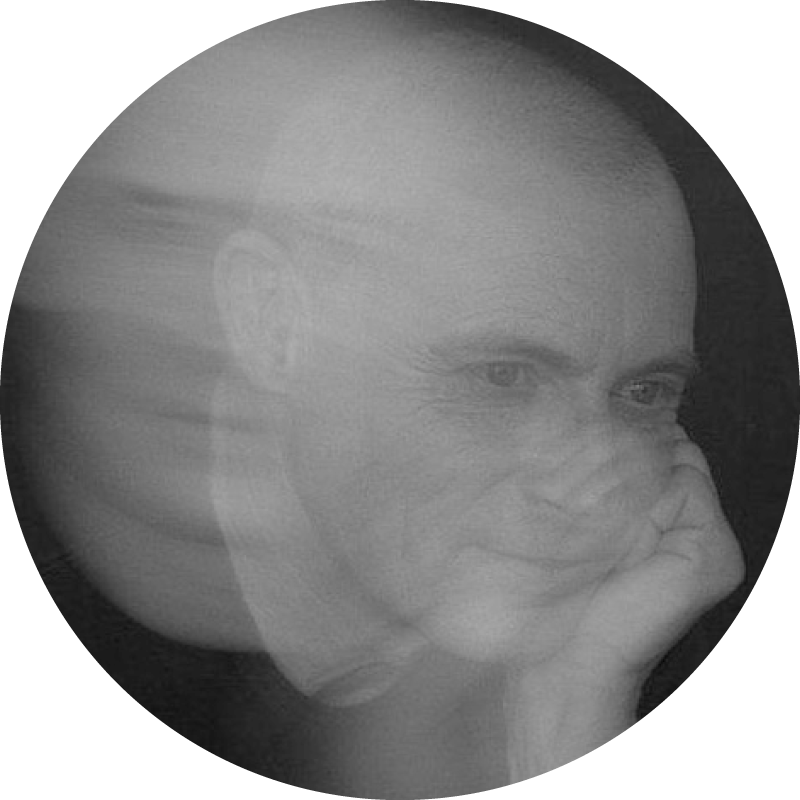 The beautiful sea-at-night pictures illustrating this website were kindly granted to us by photographer Tom Fecht, as a personal contribution to Vivo à Beira's endeavor.
The German-born artist is internationally known for his striking black-and-white seascapes, but they cover one facet only of his remarkable photographic output, which also explores portraits and still lifes.
Fecht lives in Germany and France, and teaches at the Royal College of Art and Imperial College in London. His work has been shown at the New National Galerie and Martin-Gropius-Bau in Berlin, the Hamburg Kunsthalle, the Royal College of Art, London, the Helmhaus of Zurich, and the MuCEM in Marseille.
Tom Fecht adheres to a policy of unique prints. We are all the more grateful to him for authorizing us to display some of his hauting pictures in this online presentation.
You can help!
Show your support, and extend your appreciation to Vivo à Beira
by donating to the BrazilFoundation.
(UK Residents: we have set up a dedicated fund mechanism providing donors with UK tax relief documentation for any donation starting at £ 2,000. Please get in touch if you wish to contribute.)